Insurance Mart - Commercial Insurance for Local Businesses
Monday - Friday 9am - 5pm
Celebrating 50 Years
Serving Blue Ridge, GA and Mt Pleasant, SC
with excellent insurance products!
706-550-6444
Proudly serving Georgia, Tennessee, South Carolina, and North Carolina as a Trusted Choice Agency!
Our Blue Ridge Insurance Mart and Mt Pleasant SC Insurance Mart teams offer outstanding insurance products with a high level of service distinguishing us as your Blue Ridge community insurance agent in Blue Ridge and the Tri-State area.
The Business community of Blue Ridge, along with their families, knows Insurance Mart team as insurance experts with the experience and product to provide excellent coverage and personal service for our Blue Ridge neighbors, friends, and businesses. We serve our clients diligently by providing quality products and services with the best providers. Our goal is providing the necessary knowledge to enable our clients to make an informed decision on products which meet their unique needs. As an independent Blue Ridge agency, our knowledgeable agents are able to offer multiple Insurance choices to meet individual personal and business needs.
Email us or call today for a free quote on
Personal Insurance Products
Commercial Insurance Products

Our agency provides clients with comprehensive services to understand Insurance policies designed with unique features. Working with our team, insurance experts you can trust, provides you needed information, saves time and resources, and enables you to choose the coverage which best fits your needs. Insurance Mart team assists with questions or concerns to help with decisions in meeting your needs and budget. We focus on quality service by getting to know our clients. Our goal is to be excellent at what we do so our Blue Ridge friends and neighbors have peace of mind when it comes to insurance needs.
Services include: providing information on additional coverage protection for your home, such as a Homeowner Personal Umbrella Policy; helping our clients understand why considering cost replacement coverage on their home is of value; and more.
Asking the right questions on auto insurance enables our clients to choose coverage such as towing, rental car, or other additions, not always included on a basic auto policy. We work diligently, using our quick quote rater to compare prices among multiple insurance carriers providing you with the choices for the best and more affordable policy offered by our carriers.
Together our Blue Ridge team has over eighty years of experience in Commercial, Property & Casualty, Life and Health.
We hope no one ever has a claim! However, should one occur Insurance Mart team is ready to assist you.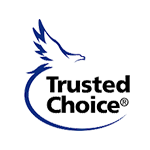 Business Insurance
We offer commercial package, business owner's, workers comp, cyber, commercial auto and more commercial insurance coverages. E-mail us or give us a call to learn more.