Home »
Secondary Dwelling & Rental Insurance
Secondary Dwelling & Rental in Blue Ridge, Georgia and Mt Pleasant, South Carolina, North Carolina and Tennessee.
****CALL FOR SECONDARY & RENTAL QUOTES FOR BEST RATES WITH OUR A++ COMPANIES!*
706-550-6444
Finding the right insurance policy in Blue Ridge GA and Mt Pleasant SC can be a time-consuming project. The good news is that it doesn't have to be because our agents will do a considerable amount of work for you. Simply allow us to help and we will provide you with insurance preferences.
Secondary homes, dwellings, and rentals are most common throughout our beautiful Blue Ridge and Tri-State communities. With the many seasonal and vacation homes, bed and breakfasts, and more, scattered throughout beautiful Blue Ridge, understanding the insurance coverage you need and how to insure your property by speaking with our knowledgeable agents who present options available to you.
Insurance Mart has experienced specialists to answer your questions and guide you through the insurance process.
We work with top insurance carriers licensed to offer secondary dwelling, rental & short-term rental in Blue Ridge, Georgia, Mt Pleasant, South Carolina, Tennessee, and North Carolina. Showing Blue Ridge clients how to save money is our speciality, along with providing peace of mind by ensuring you have the coverage you desire to protect your valuable Blue Ridge properties.
Using our unique Insurance Carriers, we are able to bundle packages to include secondary homes, personal South Carolina, Georgia, North Carolina, or Tennessee homes, or other property you own. Our knowledge and guidance allow our Blue Ridge neighbors and friends to learn more about the type insurance coverage they need and the different insurance products we offer, to provide coverage our clients request.
Compare quality of coverage with the price value so you can choose the insurance coverage which gives you the peace of mind you desire.
Call and talk to Insurance Mart today. We will help you find the most affordable policy to meet your needs.
We are a Trusted Choice Agency so you can trust us to provide you with information to make an informed insurance decision on multiple dwellings you need to decide on.
No appointment needed, stop in and see our insurance specialists today!
Secondary Dwelling & Rental Quotes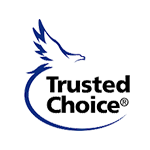 Health Insurance
We offer personal and group health and life insurance coverages. E-mail us or give us a call to learn more.
for online application
Servicing these States
Georgia
Tennessee
South Carolina
North Carolina