Home »
Commercial Insurance
Commercial Insurance in Blue Ridge and the Tri-State Area
706-492-3235
Many business owners don't realize they are underinsured until it is too late!
No appointment necessary!
Protect yourself and your business by having our Blue Ridge commercial agent specialist review your current business coverage or provide quotes on coverage for your new investment!
Blue Ridge is a growing, prosperous, and beautiful city. Insurance Mart team wants you to have the insurance coverage needed when running a successful business in Blue Ridge. Protect yourself and your business by letting our Commercial insurance agent provide you with multiple choices in coverage for your business and commercial business property.
A quick look at commercial insurance and how it can protect your business
Property coverage offers coverage on your business structure, inventory, equipment, and business property your company owns;
Liability coverage is designed to protect the business from liability claims from injury that may occur on the business property itself, or as the result of its employees or management. There is also product coverage available;
Commercial Auto insurance may be needed if the company owns a fleet of vehicles or if employees use their vehicles for business use;
Commercial Property
Worker's Compensation- is designed to protect your employees in case of an on-the-job accident.
Builder's Risk - designed to protect builders;
Group health and life insurance for business are available for employers who may want to provide additional protection for their employees;
Our service to the Blue Ridge and Tri-State communities provides answers you need to protect yourself and your Blue Ridge business. We support the Blue Ridge economy and we are here to help in the event of an insurance claim.
Our agents help you determine the appropriate coverage for your particular situation and provide choices to help you find the best coverage our insurance carriers offer, at a price you can feel comfortable with.
Owning a business in Blue Ridge and the Tri-State area gives you availability to a wide array of coverage. We are available to help you know your options. Contact us to learn how to insure your business with the insurance coverage you desire. We look forward to working with you to meet your business needs.
Our service to the Blue Ridge and Tri-State community provides answers to your questions.
Call or Stop in to see our professionals at Insurance Mart
4507 Blue Ridge Drive, half way between Blue Ridge and McCaysville.
Commercial Insurance Quotes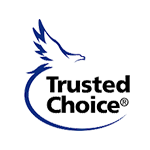 Business Insurance
We offer insurance for small businesses, middle market business, and large commercial risks. E-mail us or give us a call to learn more.
Servicing these States
Georgia
Tennessee
South Carolina
North Carolina
Servicing these States
Georgia
Florida
North Carolina
Tennessee
South Carolina