Home »
Online Payment & Claims
Online Payment & Claims
706-492-3235
Claims are handled directly by the companies we represent. However, our agents are always available to assist our clients by walking them through the process, or any other needs.
As your personal agent, we help you navigate the claims process and work with you to resolve concerns. Reporting a claim to us, as soon as possible, proactively puts needed procedures in place to quickly resolve your claim.
Toll free claims number is listed on your insurance card. However, please call Insurance Mart 706-492-3235 to report claims directly to us so we can service your needs immediately. If a claim happens on the weekend, and even though you speak with the company, please call Insurance Mart Monday morning to report the claim to us.
After Hour Emergency Number Only: Call 706-455-7058
*Information and Action Needs if you have a claim:
Names, contact information, insurance company, and policy number for all involved.
Names and contact information of potential witnesses.
Take pictures from several angles.
*Proactive Preparation before a Claim:
Videotape or Photograph all items.
Keep a running inventory updated annually.
Keep receipts of major purchases, in a fireproof safe if possible.
These days' options are available in procuring insurance coverage; the value of a personal insurance agent is felt by our clients every day as we provide education and options so our clients can be well informed and able to make knowledgeable decisions. The value of a personal agent is felt the most when our clients experience claims which may be at a time when they are worried about families, possessions, or other necessities and we are able to take some of the worry away by helping them through the insurance claim process.
Let us be that agent for you! Stop in or call. We are close by on Blue Ridge Drive, half way between Blue Ridge and McCaysville.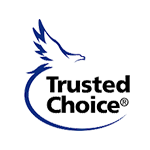 Health Insurance
We offer personal and group health and life insurance coverages. E-mail us or give us a call to learn more.
for online application
Servicing these States
Georgia
Florida
North Carolina
Tennessee
South Carolina