Contact Us - We CARE!
Insurance Mart, Inc
4507 Blue Ridge Drive
Blue Ridge, GA 30513
Conveniently located on Blue Ridge Drive Halfway between McCaysville and Blue Ridge
We are happy to meet you at our Secondary Location:
534 E Main St
Blue Ridge, GA 30513
Gain Peace of Mind with coverage which protects you and ask our agents how you can begin saving money today.
Call or Email for your insurance review!

If you ever have a concern or problem, we want to know! We truly CARE! Contact: info@insuranceblueridge.com


As independent insurance agents in Blue Ridge and the Tri-State communities, we value our clients by providing outstanding customer service, personal attention, and sharing our knowledge of the multiple insurance choices available to you. We invest in our clients by using the most updated "quick quote rater", with real live comparison quotes, directly from multiple top insurance carriers, available within 15 minutes.
Since these quotes come straight from the underwriters of the individual insurance carriers, you no longer have to spend valuable time comparison quoting for insurance rates. We are able to provide you with the comparison quotes which provide insurance coverage adequate to give you peace of mind and allow you to make the choice to fit your unique needs and desired insurance. When making the important decision for insurance coverage from a Blue Ridge agent, we don't give the cheapest, we give the best recommendations and choices for your family, educate you in the choices, and you decide which insurance option is best for you.
Armed with the insurance knowledge you need - because we answer your questions and work to help find the insurance coverage you desire at the cost you feel most comfortable with - you are able to have peace of mind knowing you were able to make an informed insurance decision. Add peace of mind, to your enjoyment of the beautiful Blue Ridge mountain views and multiple recreational choices, by contacting Insurance Mart today to learn of multiple insurance coverage and ways to save money on various discounts and avenues available.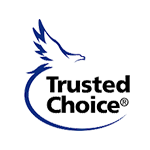 Health Insurance
We offer personal and group health and life insurance coverages. E-mail us or give us a call to learn more.
for online application
Servicing these States
Georgia
Florida
North Carolina
Tennessee
South Carolina