Home »
Recreational Insurance
Recreational Insurance in Georgia
Do you own a Motorcycle, Golf Cart, ATV, RV, or have other recreational vehicles? Call today to get the Coverage you need!
Our beautiful Blue Ridge Community offers multiple recreational options. Protect yourself and your family with insurance which gives you peace of mind. If you purchase a second car, adding it to your current insurance policy is as easy as 1-2-3. But owning a recreational vehicle, or RV, is much different than owning a regular car. Along with special care and maintenance, your RV requires a separate insurance policy before you can take it out on the open road.
Explore Your Coverage Options
Your RV is much more than a regular vehicle. You need an insurance policy that recognizes all of its differences, while keeping you and your loved ones protected on the road in Georgia. Take the time to consider how often you plan on using your RV each year, distances you'll be traveling, and where your RV will be stored when it is not in use, before you purchase a new insurance policy.
As your independent insurance agents, our team at Insurance Mart wants to help make sure you have the right coverage to fit both your needs and your budget. We can help you explore additional coverage options, while comparing quotes from multiple national providers, to get the best level of coverage at the best price possible.
The last thing any RV owner wants to deal with, during their summer road trip, is the hassle of paying out of pocket for damages in the event of an accident. Don't get caught without your desired level of insurance protection when you're out on the road in your RV. Instead, compare quotes online with Insurance Mart to save on a comprehensive policy today.
Remember to include all recreational vehicles, whether used on beautiful Blue Ridge Lake, or the Blue Ridge mountains. Recreation should be just that, recreation and fun. Have peace of mind by ensuring you have the needed Insurance to protect yourself and your family, while enjoying your motorcycle, golf cart, ATV, jet skis, or other recreational vehicles.
Recreational Insurance Quotes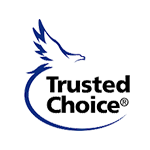 Business Insurance
We offer insurance for small businesses, middle market business, and large commercial risks. E-mail us or give us a call to learn more.
Servicing these States
Georgia
Tennessee
North Carolina
South Carolina