We CARE!
www.insuranceblueridge.com info@insuranceblueridge.com
Insurance Mart supports our Blue Ridge and Tri-State Community and has been a member of the Fannin County Chamber of Commerce for over 40 years, originally known as Polk Fannin Chamber of Commerce.
Insurance Mart is a locally owned and operated insurance agency in Blue Ridge, Georgia, serving Blue Ridge and the Tri-State Area with all lines of insurance products.
As a second generation family-owned-and-operated business, Glenn Nicholson, Jr. (Nick) takes pride in contributing to the Blue Ridge community and does his best to carry on his parent's heritage by contributing to community needs and volunteering. Most recently, Nick volunteered in Project Beautify Blue Ridge where Insurance Mart team picked up trash alongside Blue Ridge Drive. Nick ensures Insurance Mart continues to support the needs of the Blue Ridge community with contribution to multiple charities and community needs, and by ensuring his independent agency offers the best insurance products from multiple insurance carriers, with the hope of giving his clients peace of mind by providing excellent insurance coverage.
Insurance Mart in Blue Ridge was founded by Glenn and Shirley Nicholson in 1972. Glenn, Sr. was president of The Chamber of Commerce in the early 80's working tirelessly to improve their Blue Ridge Community. Glenn states, "He's so glad to see the train up and running because this was a hot topic in their business meetings as they saw the benefit to the community, even in the early 80's."
Glenn and Shirley continue to serve their Blue Ridge community, active in Epworth First Baptist Church, where Glenn has served as deacon for over 50 years. Whether it's raising funds for The Community Club, approaching other businesses for support of our Blue Ridge Community, heading church building projects, raising funds to benefit historical cemeteries and more, The Nicholson's believe strongly in our close knit Blue Ridge Community and certainly put their beliefs in action through their volunteer work.
As an independent, multi-line Blue Ridge insurance agency, Insurance Mart team assists you in obtaining the most competitive coverage at the best prices. Our goal is to listen to our friends and neighbors in our Blue Ridge Community so we can make every effort to meet their insurance needs. We strive to provide each client with peace of mind when it comes to insurance needs.
When you are searching for insurance in Blue Ridge, it's important to work with independent agents you can trust. Policies are designed to provide you with peace of mind and protection. When you're in the Blue Ridge or Tri-State area, look to Insurance Mart to help you learn options of how you can protect yourself, should life throw you a curve ball when you least expect it. Insurance Mart, Inc. is here to explain insurance options you have, should the unexpected happen.
Using their knowledge in multiple insurance discounts, our Blue Ridge team looks for opportunities to help save you money by "bundling" home and auto for significant savings and ensuring you benefit from the multi-policy discount packages our Insurance Carriers offer. We believe this service provides our clients peace of mind when coverage counts the most and our Blue Ridge insurance agents are capable of working with you to find the best possible policy we offer. We will discuss pros and cons of various types of coverage while providing quotes among several companies in just minutes, using our computerized quick rater system to help you with the comparison process of multiple carriers.
Insurance policies can be difficult to find and navigate. As your personal agents, we desire to help you, each step of the way, to make an informed decision for your insurance needs.
With our multi-carrier quick rater system, there's really no need to go anywhere else. True one-stop-shopping experiences are getting harder and harder to find these days, but thankfully, getting the coverage that you need with Insurance Mart is one of those experiences.
Give us a call or drop us an email for a competitive quote. We will be glad to assist you.
706-492-3235
We believe in result-oriented service!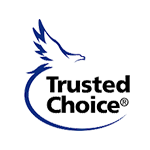 Health Insurance
We offer personal and group health and life insurance coverages. E-mail us or give us a call to learn more.
for online application
Servicing these States
Georgia
Tennessee
North Carolina
Florida
South Carolina