Home »
Home Auto Health Insurance
Home Auto Health Insurance - We CARE!
706-492-3235
Our "QUICK RATER" system quickly compares quotes across multiple Insurance Carriers within minutes!
Try "Bundling" or "multi-policy discounts" for savings!
HOME INSURANCE
Georgia, North Carolina, Florida, Tennessee
Whether you own or rent in Blue Ridge, Insurance Mart can help you find the right insurance to protect your dwelling, your possessions, and yourself from personal liability.
PROTECT Your Home with Affordable Coverage!
Most homeowner's insurance policies work by protecting your home, other structures on the property, and your personal property. This type of coverage can come in handy in the event of a natural disaster, accidents, or harsh weather conditions. Homeowners insurance may also be able to help cover the cost of repairs, and temporary living situations when needed. Insurance laws vary by state, so it is important that you reach out to our independent insurance agents before purchasing a new policy. Don't get caught without your desired level of protection when you and your loved ones need it most.
Find the Policy That's Right for You!
The only way to truly protect your loved ones and your assets from the unexpected is with the amount of insurance coverage you desire. Ask us about our umbrella policies, cost replacement coverage, or added protection. Our goal is to help you find affordable coverage quickly and efficiently. We make it easy to compare quotes online from multiple national providers in just minutes to get you the coverage you need at a price that meets your budget concerns.
Start comparing quotes online today with the help of our experienced, independent insurance agents, to begin saving on your new home insurance policy in Blue Ridge or the Tri-State area.
AUTO INSURANCE
Auto insurance experts recommend drivers take the time to review their insurance coverage annually for several reasons. We help you review your existing policies for the best rates, help you to determine appropriate coverage when there is a major life event change, and consider any new information which may affect your insurance policy. Whether purchasing a new vehicle, getting married, having a new teenage driver, or moving to a new zip code or different state, it is time to explore new insurance coverage options available for you in Blue Ridge.
Blue Ridge - Get the MOST Out of Your Auto Insurance Coverage!
The law requires individuals carry liability insurance coverage on vehicles. Proof of coverage is necessary to register your vehicles. As your local auto insurance agents, we understand the insurance process better than anyone. We know that there are many additional coverage options available to you which may help keep you and your loved ones safer on the road.
While car insurance rates vary for each individual, there are many different factors that insurance providers take into consideration when determining your premium. Our independent insurance agents at Insurance Mart are equipped to quickly assist the Blue Ridge community in finding the most affordable coverage to fit your needs. With the help of our online quoting system, we can quickly and easily compare quotes from multiple national providers to find the correct level of coverage to fit your needs and your budget.
Cover that Blue Ridge CLASSIC CAR!- We can also help you with Collector, High Performance, and Specialty vehicles! Protect your investment property. Call us today for a quote on your "baby".
Don't get caught without the level of coverage you desire, especially in situations such as traveling on the open road, when you need it most. Our agents are ready to help you navigate your coverage options by comparing quotes online. Explore those options today with Insurance Mart!
BLUE CROSS BLUE SHIELD HEALTH INSURANCE
CLICK BELOW for Insurance Quotes in Blue Ridge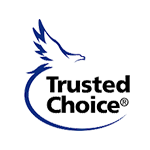 Health Insurance
We offer personal and group health and life insurance coverages. E-mail us or give us a call to learn more.
for online application
Servicing these States
Georgia
Florida
North Carolina
Tennessee
South Carolina